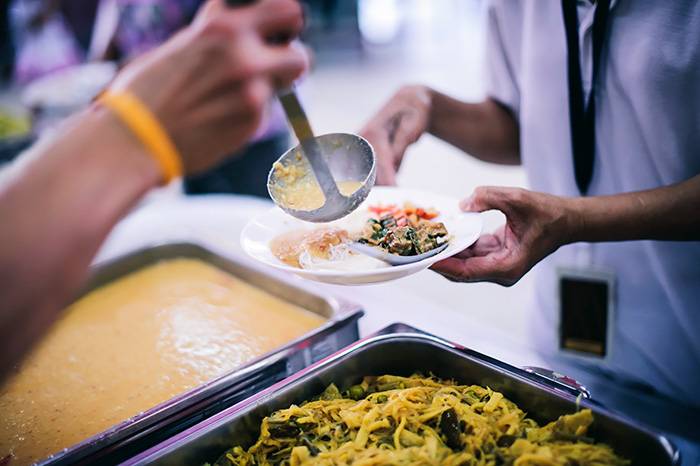 His Haven's Community Kitchen provides free, nutritious meals to underprivileged individuals and families in need. This vital service helps alleviate food insecurity and provides a dependable source of healthy meals to those facing challenging circumstances. 
We source ingredients from local food banks, farmers, and wholesalers.  We also have a network of grocery stores that kindly donate on a regular basis. Our menus focus on simple, nutritious dishes that provide balanced nutrition. We accommodate dietary restrictions to the best of our ability.
Volunteers assist with food preparation, serving, and clean up to help keep costs low.  In partnership with Pine City Methodist Church, we provide free meals for pickup or dining-in twice a month at our Southside location.  Pine City Methodist enjoys serving the community.
In addition to meals, our community kitchen provides a compassionate, welcoming environment. For many guests, it offers community and human connection. We strive to serve each person with dignity and respect.
Looking ahead, we plan to expand our service to offer more meals.  Our Southside kitchen is currently under renovations. This expanded kitchen will allow us to increase meal production and service to the homeless and food insecure in our community.  Our new kitchen will also become an integral component to our Homeless Block allowing us to provide hot meals to homeless.
Currently, the meals we deliver to the homeless are prepared at our Woodlawn Community Center.  Our Woodlawn kitchen is fully equipped and operational. We currently host special dinners and events there. Our after-school programming includes healthy meals for children.
Our Community Kitchen exemplifies our commitment to combating food insecurity through collaboration. By uniting with local partners, we maximize our ability to nourish those in need. The renovated kitchen will expand our capacity further. We look forward to serving even more of our neighbors through this essential program.
His Haven is a non-profit, 501(c)3 Purely Public Charity, faith-based organization created to genuinely love, train and equip people to reach their highest potential by networking or providing them with necessary tools, favorable opportunities, and conditions to assist them in reaching their desired, God-given level of excellence.
As a nonprofit, His Haven relies on the generous donations of our supporters and grants to fund our operations. We do not have shareholders or equity investors. Instead, we have a volunteer Board of Directors that provides governance and oversight.
Our staffing model utilizes both paid employees and volunteers. Paid staff oversee core operations and management. Volunteers supplement our workforce in programs and events.
His Haven maintains the following functional departments:
Programs - Manages all charitable programs and services we provide the community.

Development - Oversees fundraising, grant writing, and community engagement.

Finance - Handles budgeting, accounting, payroll, and reporting.

Administration - Provides support with HR, legal, IT, and general operations.
This organizational structure allows His Haven to deliver our mission effectively as a 501(c)3 nonprofit.
His Haven Inc.
PO Box 449
Elmira, NY 14902
TEXT TO GIVE: "give 50"
to give $50 to (855) 887-9097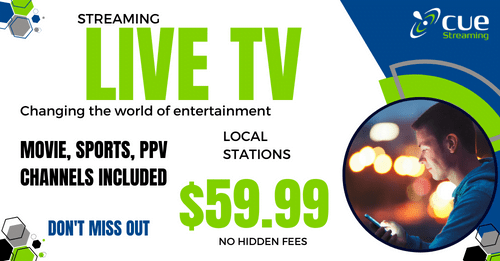 Get hundreds of streaming TV channels, movies, sports, movies and TV shows on demand, including paid premium channels!  Save huge over cable or satellite!  Pay only $60 a month and 10% of what you pay each month is donated to His Haven!